Message from General President Mark McManus about the dismissal of Canadian Director Steve Morrison.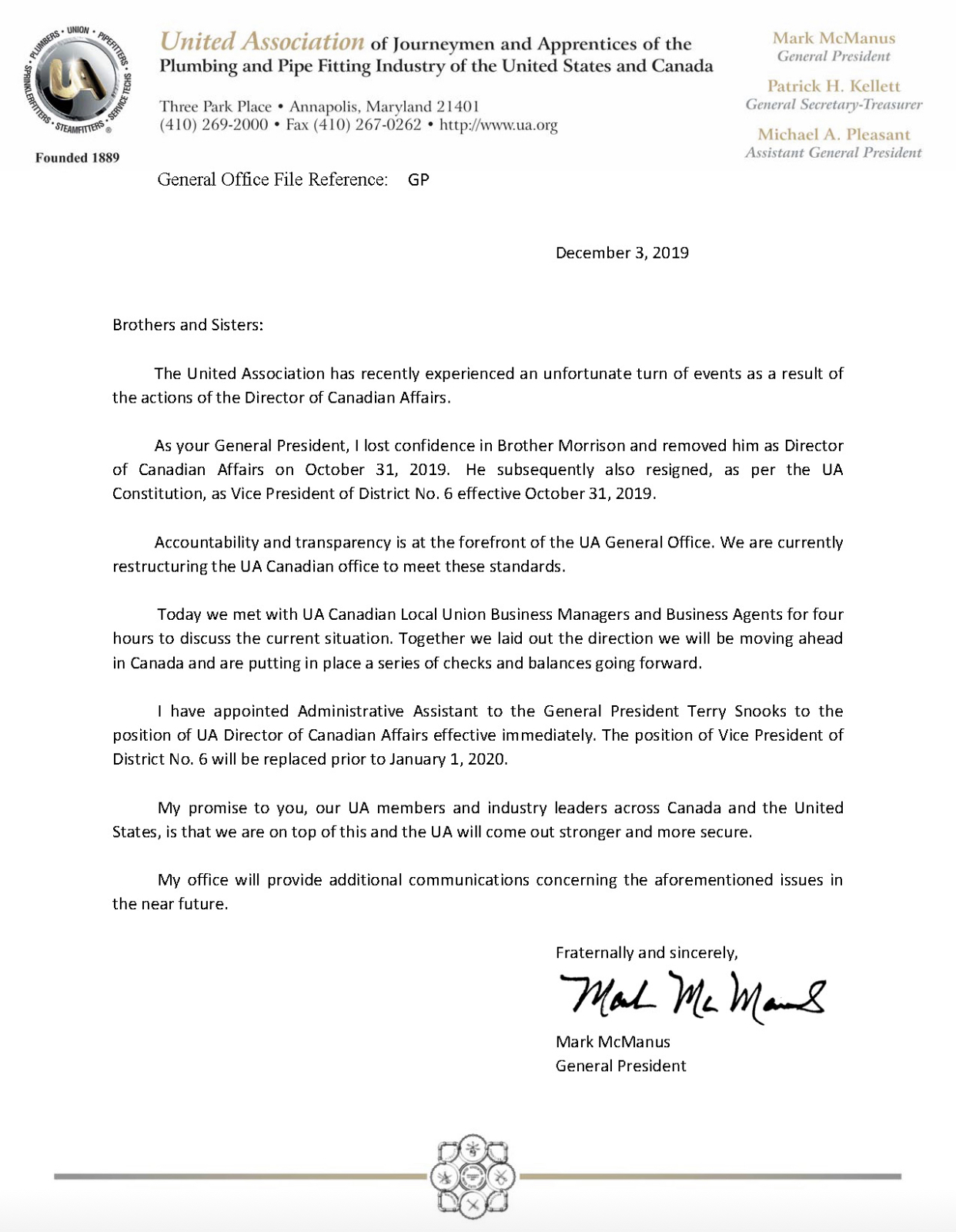 Posted on: December 03, 2019
The United Association has recently experienced an unfortunate turn of events as a result of the actions of the Director of Canadian Affairs.
As your General President, I lost confidence in Brother Morrison and removed him as Director of Canadian Affairs on October 31, 2019. He subsequently also resigned, as per the UA Constitution, as Vice President of District No. 6 effective October 31, 2019.
Accountability and transparency is at the forefront of the UA General Office. We are currently restructuring the UA Canadian office to meet these standards.
Today we met with UA Canadian Local Union Business Managers and Business Agents for four hours to discuss the current situation. Together we laid out the direction we will be moving ahead in Canada and are putting in place a series of checks and balances going forward.
I have appointed Administrative Assistant to the General President Terry Snooks to the position of UA Director of Canadian Affairs effective immediately. The position of Vice President of District No. 6 will be replaced prior to January 1, 2020.
My promise to you, our UA members and industry leaders across Canada and the United States, is that we are on top of this and the UA will come out stronger and more secure.
My office will provide additional communications concerning the aforementioned issues in the near future.
Fraternally and sincerely,
Mark McManus General President